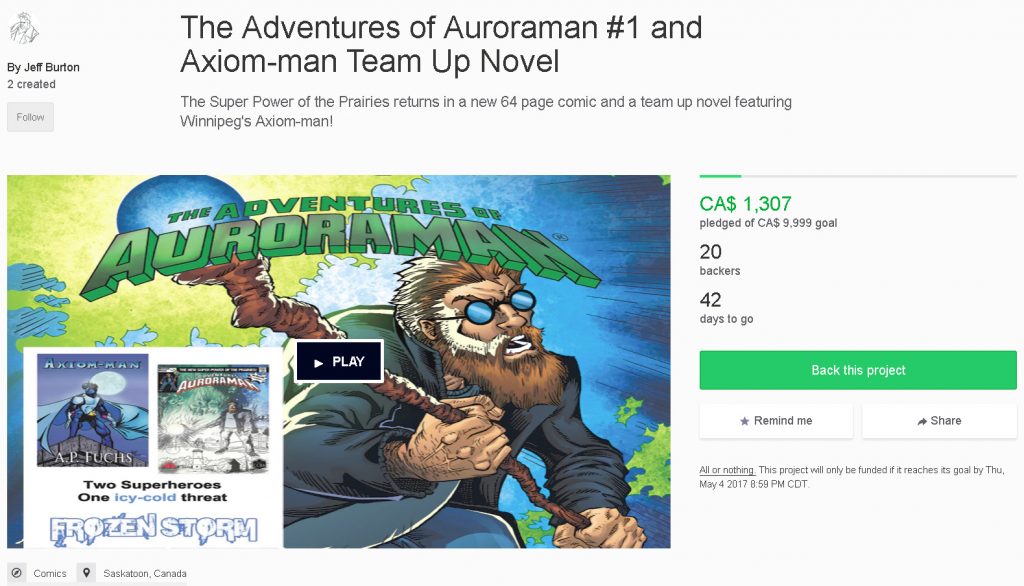 The Axiom-man/Auroraman: Frozen Storm Kickstarter has fired off the launch pad and is already off to a crazy phenomenal start. Thank you to everyone who's pledged support to these two prairie heroes. You're going to be in for one heck of a ride.
This Kickstarter supports not only Frozen Storm, but also The Adventures of Auroraman No. 1!
I co-wrote the mini comic at the back of Auroraman No. 1 that will lead into Frozen Storm, a superhero novel with action and suspense start to finish. Fans of The Axiom-man Saga won't want to miss out on this adventure.
It's been a pleasure working with Jeff Burton on this project and I can't wait to share with you the story we concocted for Frozen Storm.
Two superheroes. One icy threat.
To back the Kickstarter, please go here.
Thank you so much from Jeff and I in advance for your support.