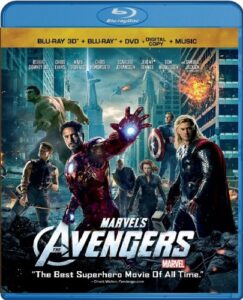 The Avengers (2012)
Written by Joss Whedon
Directed by Joss Whedon
Runtime 143 min.
4 out of 5
When Thor's mischievous brother, Loki, makes a deal with the alien race the Chitauri to help them secure the Tesseract Cube so they can conquer the galaxy, the Earth suddenly falls into great peril. With even the powerful top secret agency S.H.