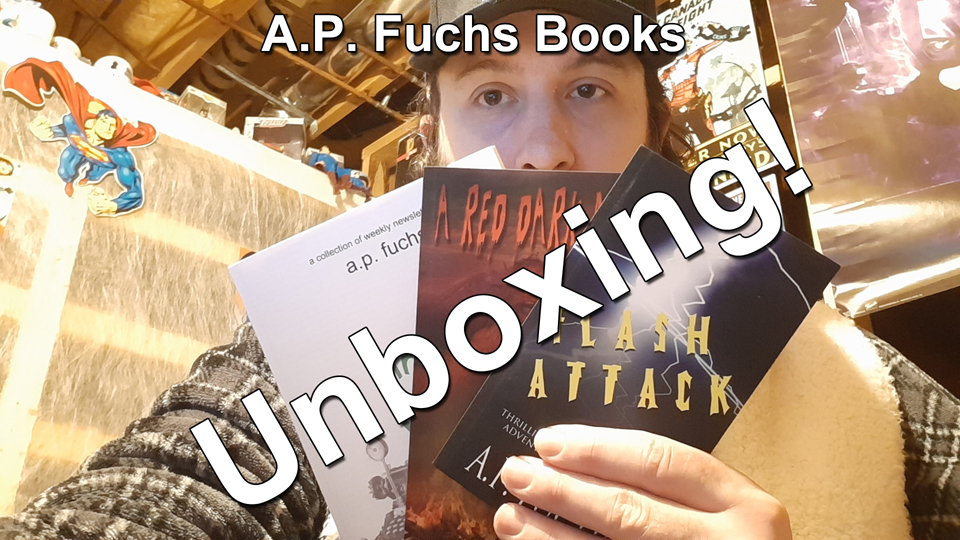 Canister X Mailbag – A.P. Fuchs Books Unboxing – Jan102021:
In this video I unbox some of my own books: Flash Attack, The Canister X Transmission: Year Three, and A Red Dark Night. In an unintended way of being down to earth, you can see my vape unit's vapor at the beginning of the video. Anyway, enjoy!
Don't forget to subscribe, and the books featured are available through my bookstore by going here. Thanks.