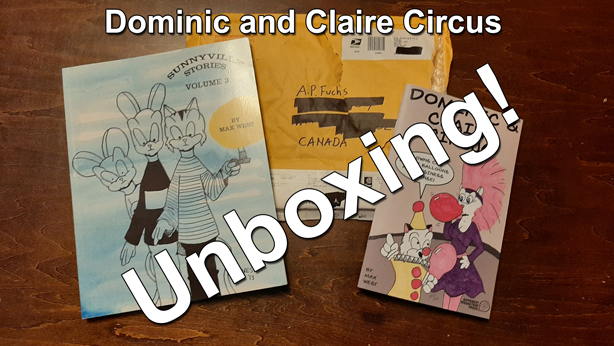 Join me as I unbox (unwrap) a wonderful comic book package from cartoonist Max West–Dominic and Claire Circus and Sunnyville Stories Vol. 3!
Come check these out!
For more on Max West, Dominic and Claire, and Sunnyville Stories, please go here.
Please subscribe to the channel. More videos planned!
Feel free to contact me with any questions.