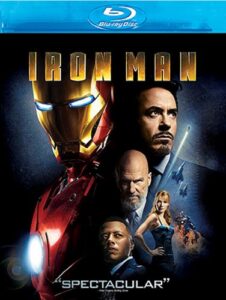 Iron Man (2008)
Written by Mark Fergus, Hawk Ostby, Art Marcum and Matt Holloway
Directed by Jon Favreau
Runtime 126 min.
5 out of 5
Tony Stark has it all: money, women, fame, and little regard for anyone else but himself, but when he's kidnapped by a terrorist group known as the Ten Rings, everything changes and he soon finds himself with a car battery connected to a magnet in his chest. Tiny bits of shrapnel from the blast that led to his capture are slowly making their way to his heart and the magnet is keeping them at bay.
The Ten Ri