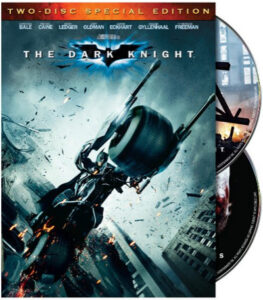 The Dark Knight (2008)
Written by Christopher Nolan and Jonathan Nolan
Directed by Christopher Nolan
Runtime 152 min.
5 out of 5
Where do we begin?
Three years ago, movie-goers wouldn't dare touch a Batman movie. I mean, what happened? Did you get your act together and deliver us one of the best Bat-flicks ever?
Seems so.
And now you've done it again . . . times