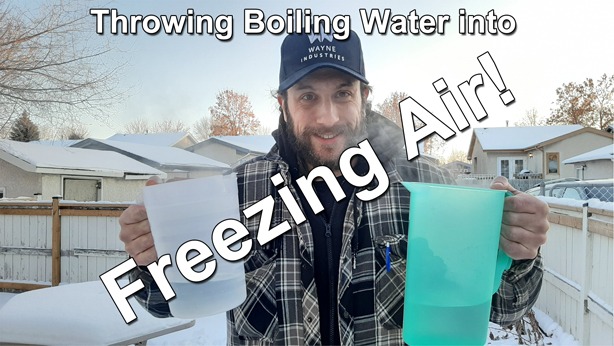 Welcome to Throwing Boiling Water into Freezing Air at -21C (-30C/-23.8F with Windchill).
If Winnipeg is known for anything, it's the cold. It was freezing out so I conducted the throwing-water-into-freezing-air experiment and had a lot of fun. Watch the video to see what happened then when you're done, head on over to my Book and Comic Shop to keep yourself warm. Enjoy!
Also, don't forget to subscribe to my YouTube channel to be notified of all the latest videos.