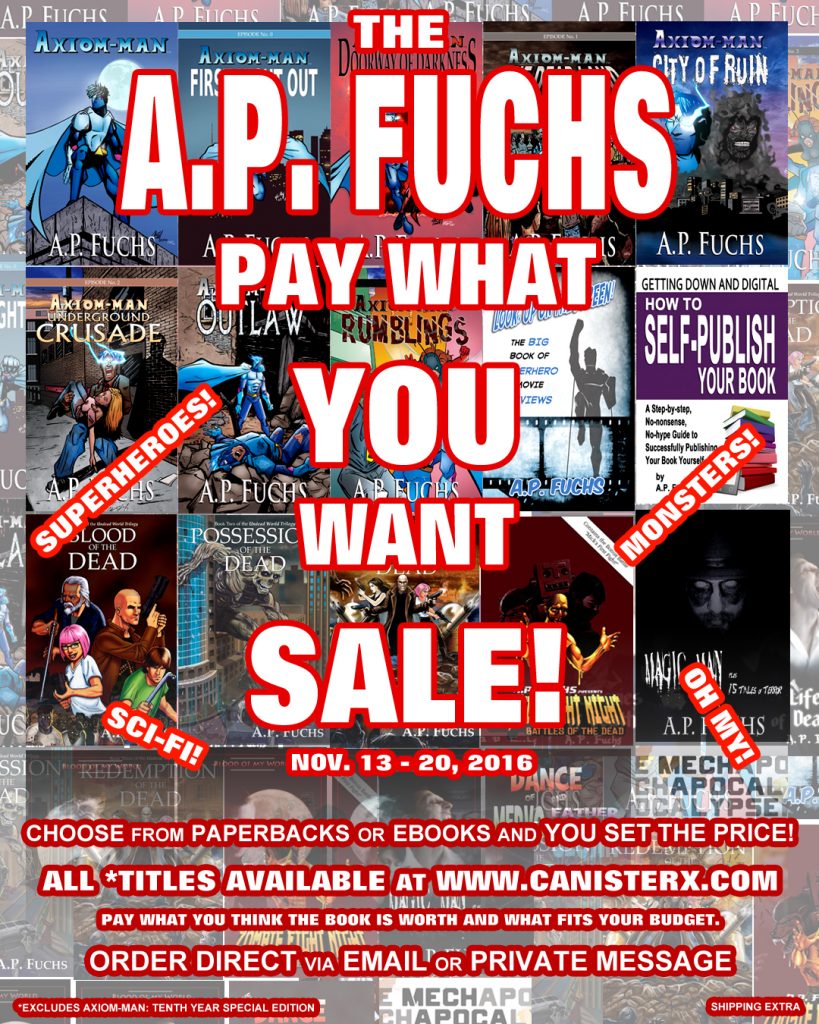 That's right, folks, for one week only you can order any book directly from me in paperback or eBook and choose what you pay for it. No catch. No nothing.
Okay, a couple catches–shipping is extra and this doesn't apply to the Axiom-man Special Edition because it just came out.
This is a good chance to grab some Christmas goodies for that monster and superhero lover in your life.
What are my books worth to you? Cover price? Less? More? You decide and, please, don't be shy.
Orders can be made via email or private message. Book and Comic Shop here.
Thanks.