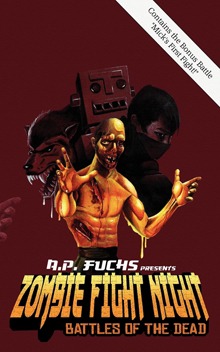 Author's note: This essay originally aired on this blog prior to the file purge of 2014. It is now being rerun for your reading pleasure. Please note Zomtropolis is no longer available as a free on-line serial and will be released in paperback and eBook in the near future.
Zombies are monsters. At least, that's the standard definition. Someone dies, rises, has a taste of human flesh and so hunts down the living and, once the prey is caught, chows down and eats their guts. Oh, and they're ugly, too, slowly rotting away with each passing day.
That's the standard version of the zombie and the one most are familiar with.
It's the one I knew of when I first discovered them, but as for their main backstory, I didn't know what that wasy.
See, I grew up in a household where horror and monsters where off limits. This was a good thing, in that I didn't have to view creepy faces, see blood and guts