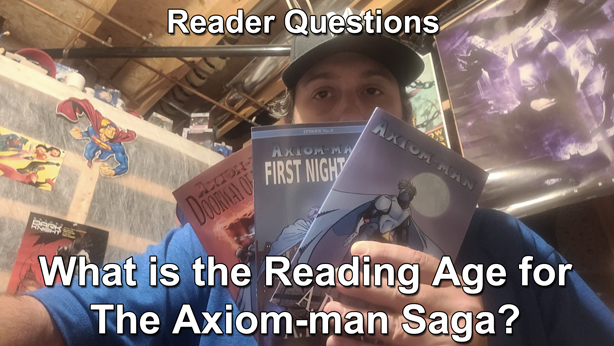 A question I get asked a lot is what is the reading age group for THE AXIOM-MAN SAGA?
I answer it in the video below.
To grab your copies of THE AXIOM-MAN SAGA, please visit the Book and Comic Shop on this site for paperbacks and eBooks.
Also, don't forget to subscribe to get all the latest videos. Thanks.