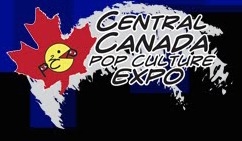 I'll be making an appearance at the C4 Central Canada Pop Culture Expo this weekend. It runs Saturday and Sunday, 10am – 6pm both days. Just look for my table in Artist Alley. I plan on cosplaying as Wolverine so look for the chubby guy in a tanktop and funky hair and that'll be me. If I can't pull of making some homemade Wolvie claws, then I'll probably be wearing my Superman one-piece PJs, so look for the nerd wearing those.
I have lots of book deals planned, special packages, and more so be sure to stop by even if only to say hi. Please note that unlike "real" celebrities, I don't charge for autographs so if you have a book of mine you want signed, bring it by the table and I'll be happy to lend my John Hancock for free.
The more distinguished guests at the con will be Adam West, Burt Ward and Yvonne Craig of 1960s Batman fame. The classic batmobile will also be there so that's definitely worth checking out.
On Sunday, Rhiannon Paille and I will be doing a panel entitled "Lit Fest Preview," in which we'll be talking about the upcoming C4 Lit Fest–I'm a guest there–and what you can expect to see at that writer's conference.
I tabled at the spring C4 show last year and had a blast. Really excited for this weekend. Hoping for a good turn out, and I hope you can be a part of it.