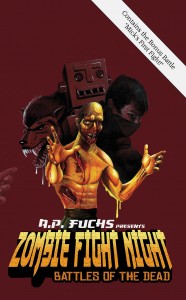 On the 5th of January, I put my book, Zombie Fight Night: Battles of the Dead, up for free at Amazon after joining their Amazon Exclusive program. Right now, the book is still free even though it was meant to be a five-day promotion, which should have ended yesterday. Perhaps they're keeping it free and will eat the cost of paying me from today onward? Or maybe it's just free and I won't make anything. Regardless, I don't mind it being free right now as, to me, it's one of the geekiest and coolest books I've ever written and I simply want to share it with people. If you as a reader want to support my work–I do feed my family off my publishing–then by all means please check out the Kindle books on the left of this page, or the paperback versions on the right. Thanks, if you do.
Since the 5th, and as of 1:07CST today, Zombie Fight Night has been downloaded 1377 times across all Amazon platforms. Not bad at all. I'll have to see how the free thing goes behind-the-scenes and if Amazon'll start charging for it or if I'll have to manually do something. Regardless, now's a great time to get a couple free books from me, no strings attached.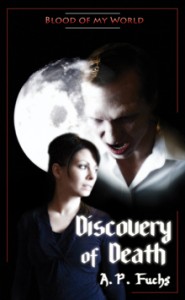 What's the other free book? It's book one of my Paranormal Romance series, Blood of my World, called Discovery of Death. Memories of Death and Life of Death are the sequels. Discovery of Death became a freebie in September of 2011 and has been downloaded 15,976 times, and that's on Kindle only never mind Nook, iPad, etc. I plan on keeping it free for now as it's helped move copies of its sequels.
Here's the point: I'm fortunate to have been writing long enough to have enough of a backlist that I can put books up for free while still earning a living off the other ones. Ever since I started writing, money has never been a motivator. The only "motivation" dollar-wise was to be able to make enough to live on so I can write and publish fulltime. Also, by having a large backlist, this enables me to conduct these experiments without taking too much of a hit or any at all. Like I posted last time, I try these things out on myself first before considering adopting it as part of my business model for those I publish so as to ensure it's worth doing so on the money front. To short change an author with their own work . . . yeesh. No, thanks.
Will the risk of offering Zombie Fight Night for free pay off, or will it be a loss monetarily but a gain readership-wise? Time will tell. Watch this space.