The Axiom-man Saga, so far as I know, is the only superhero saga in the world that is a cross-medium storyline done by a single creator. This is why my superhero series spans across books, comics, short stories and, maybe, other platforms in the future. That said, it kind of has a weird publishing model in that regard and isn't just as simple as reading books 1, 2, 3 and more.
The storyline started in the novel, Axiom-man, the full-length novels meant to be treated like feature films. In between each one are novellas–or "episodes," like half-hour shows–and short stories and comics. If you're a prose person, it's simple: novel, episode novella, novel, episode novella, novel, etc.
For the completist, here is the entire Axiom-man Saga listed in reading order.
Axiom-man
Episode No. 0: First Night Out
Doorway of Darkness
Black Water
Episode No. 1: The Dead Land
There's Something Rotten Up North
City of Ruin
Axiom-man Comics, Nos. 1-6
Stand-alone Comic: Axiom-man: Of Magic and Men
Here is the thumbnail version of the above. Each thumbnail takes you to its Amazon page for synopsis and purchase details, except for the second last one, which is only available on the Web right now: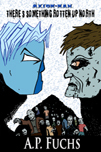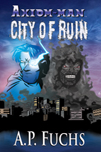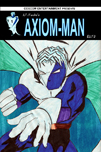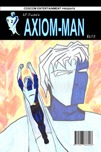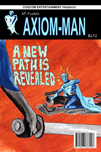 The plan with The Axiom-man Saga is to tell a superhero's life story as realistically as possible, beginning in a world just like ours with no one with superpowers. But what if one day that changes?